The alternative view of environmental progress Albania's Negotiations with EU and Chapter 27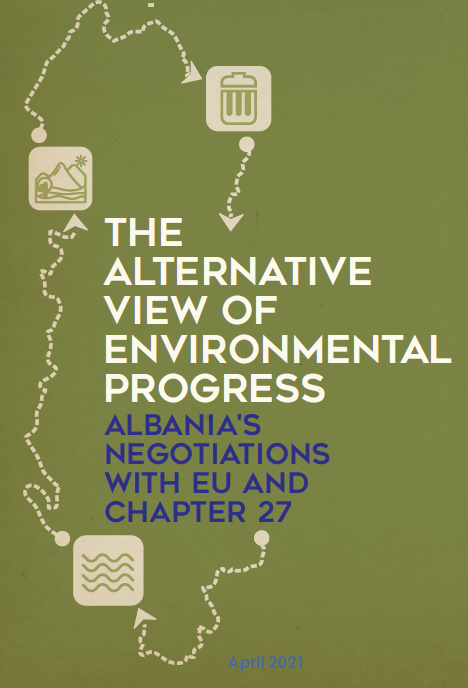 Report on the opinion of Albanian civil society organizations on Chapter 27 – Environment.
GREEN 27+ consortium composed by REC Albania, INCA, EDEN Center / EDEN Center end Urban Research Institute, supported by 20 other environmental organizations in the country, drafted this report, which is the first of its kind in our country. This group strongly believes in the capabilities and capacities of the Albanian environmental civil society to play an important and active role in the negotiation process between Albania and the EU.
The report was prepared with the assistance of the Swedish Government, through the Swedish Environmental Protection Agency, which supports the work of the Republic of Albania towards a better environment and the implementation of EU environmental benefits of Chapter 27 with Swedish competence and knowledge of EU regulations and implementation.
April 27, 2022