Tailoring Global MDG Water Supply and Sanitation Targets and Indicators to Local Conditions in ECA (Georgia, Tajikistan, Albania)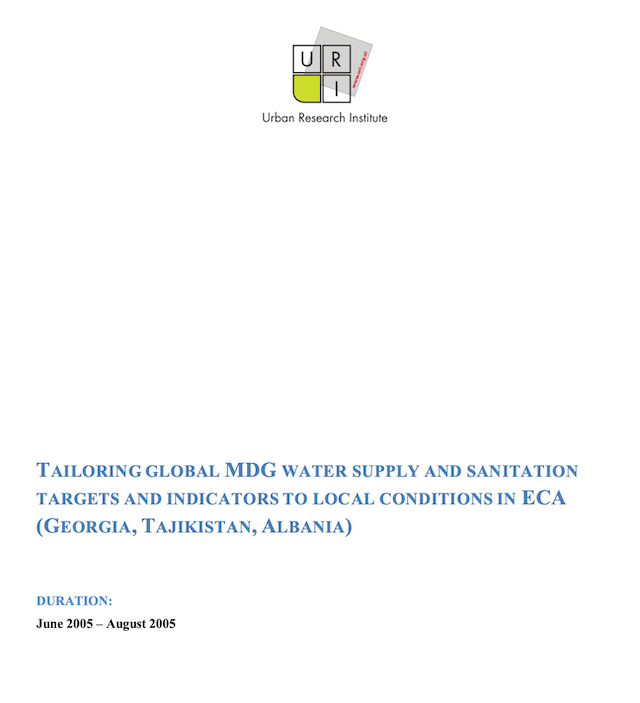 This situation is predominantly affected by high level of infrastructure deterioration which
outcome is massive water losses and often accompanied with intrusion of wastewaters,
therefore causing pollution of potable water. Investments needed in both water and sanitation
for the next 10 coming years for matching with EU standards are estimated at 150-170 Million
US dollars, at least three times far from what has been financed up to now. Largely the situation
is aggravated as result of illegal connections mostly related to uncontrolled rural to urban
migration and establishment of peri-urban settlements, unstable supply patterns and differed
maintenance and shortages in capital investments.
March 11, 2017