Farmers Meeting in Përmet- MapCult
The Urban Research Institute, together with representatives of the Municipality of Përmet, including Mayor Alma Hoxha, visited Frashër to meet local farmers who are interested in becoming part of the farmer scheme for the project "Medicinal Aromatic Plant Cultivation as a Sustainable Alternative to Cannabis in Përmet (MapCult)," as well as to see up-close the land that will soon be used for the cultivation of wild roses (Rosa Canina) and other medicinal aromatic plants.
These farmers typically spend a lot of time foraging this area for wild roses and other traditional medicinal and aromatic plants. Providing them with the means to collectively cultivate these plants in their vicinity is expected to increase their efficiency and therefore their profits.
The farmers also got to have a virtual talk with the director of a local medicinal plant processing and export company. They engaged in conversation with each-other and project partners, and gained insights on the medicinal plant market.
After the meeting, project partners visited the space that will be used to store and dry the medicinal and aromatic plants.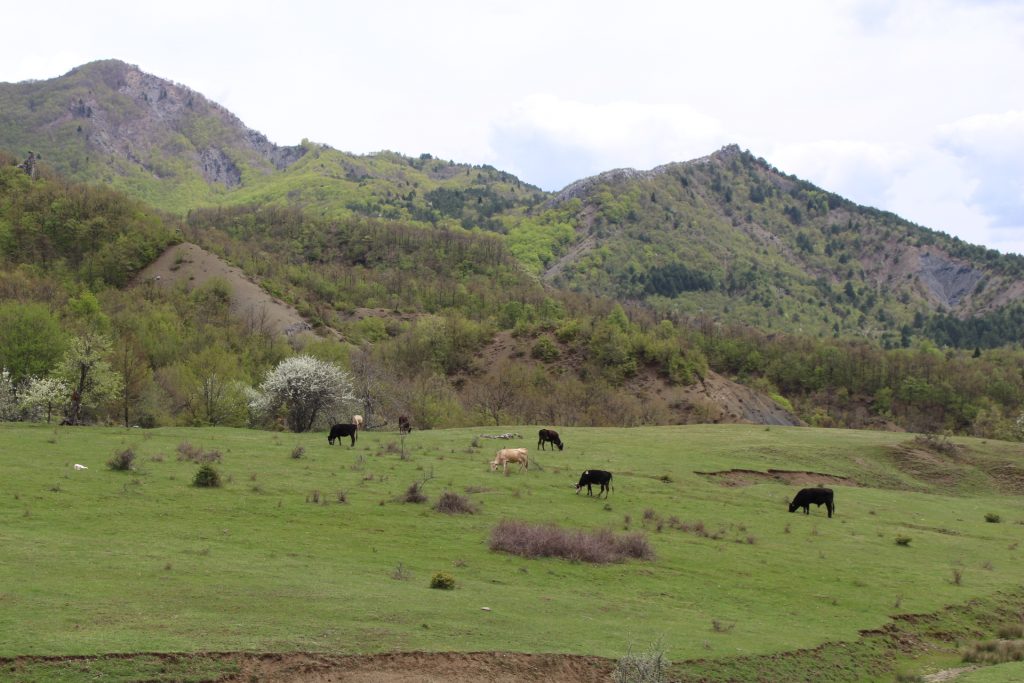 May 9, 2022