Building Structures with Recycled Materials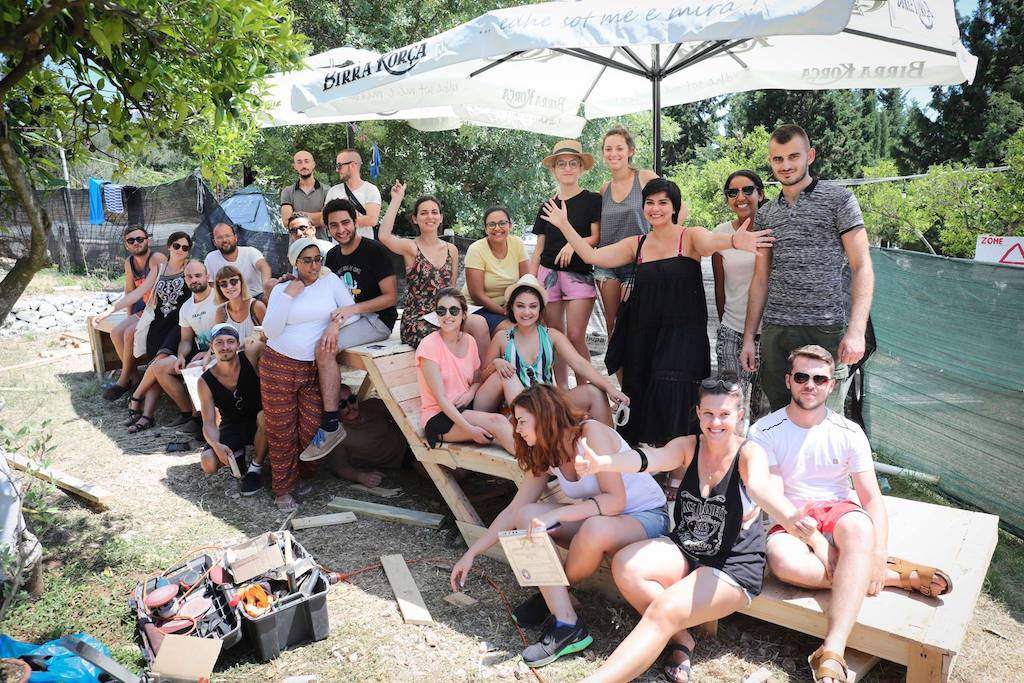 In collaboration with Boldan, an Egypt-based NGO, URI organized a workshop in Drymades, Albania, as part of a joint project supported by Tandem Program. The workshop was a mix of theoretical design concepts and practical building experiments with available recycled materials, including wooden pallets, plastic materials, tires, cardboards, paper, etc. The activity started on Thursday, July 4th and lasted until Sunday, July 9th 2017. 
The participants had the opportunity to discover the village of Drymades, its architecture, nature and beaches. They were introduced to design concepts and created designs using locally available resources. Their designs included urban furniture and other small structures. The participants also engaged in various discussions on environmental issues, and local and traditional architecture in Egypt and Albania.

The workshop was an open call for architect, architecture students, and designers and for non-specialists who were interested in architecture, environmental protection as well recycled materials structures and environmentally friendly building techniques.
March 11, 2017