Policy Paper for Mainstreaming EbA approaches into Strategic Planning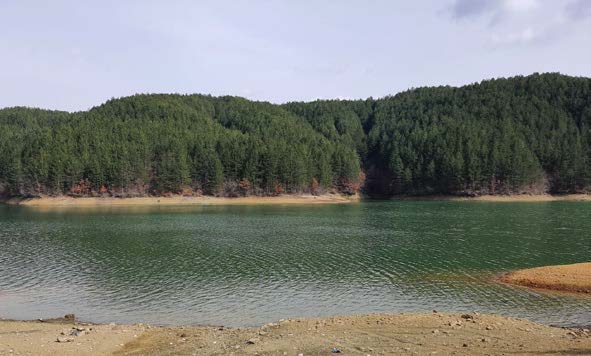 This policy paper was developed within the project Building Climate Resilience through Ecosystem-based Adaptation, implemented with the financial support of the German Government through Deutsche Gesellschaft für Internationale Zusammenarbeit (GIZ) GmbH. The aim of the programme is to support developing countries and emerging economies in achieving their climate goals in line with the Sustainable Development Goals of the 2030 Agenda.
Albania is one of the countries most vulnerable to climate change in the Western Balkans. It is estimated that summer rainfalls will decline by about 10% by 2020 and 20% by 2050. Energy production and agriculture will be acutely impacted with an estimated loss of 60% of hydro-power generation capacity.  Climate analysis points to an increasing trend in temperature in Albania. The overall warming trend is evident in all four agro-ecological zones, with an average warming over the next 40 years of about 1.5°C, much greater than the increase of less than 0.5°C observed over the last 50 years. Analysis of extreme temperatures (carried out as part of the 3rd National Communication to the UFCCC) reveals that these are also expected to increase. For instance, data for Tirana indicates that a temperature of 38°C that happens once every 50 years might now occur every 3 years (RCP8.5, 4°C world) or every 7 years (RCP2.6, 2°C world).
The mainstreaming of EbA into national strategies and plans will enhance the resilience of local people living around the forests, wetlands and watersheds by strengthening the capacities of local communities – as well as local and national government – to implement Ecosystem-based Adaptation (EbA) interventions. This will be achieved by demonstrating on-the-ground EbA interventions in pilot sites in forests, wetlands and watersheds in selected ecosystems in Albania and by providing training to local and national government to implement EbA as a tool to adapt to climate change.
May 15, 2022