Cultural and Natural Routes in Tepelena
In the frame of "Cult2Routes" project, financed by the EU through Interreg-IPA CBC Greece-Albania, URI created four cultural and natural routes in Tepelena, each offering a unique glimpse into the area's history, culture, and natural beauty. The tourist trails are illustrated in the maps below.
The Progonat-Peshtura Waterfall trail is a 6-kilometer hike that takes visitors through stunning natural scenery, including a series of waterfalls and pools, such as the breathtaking Peshtura Waterfall, where visitors can swim in the crystal-clear waters or simply take in the stunning view. Along the way, visitors can learn about the traditional way of life in the region and visit an artisanal cheese factory.
Another route created by the project is the Ali Pasha's Aqueduct trail, a 4-kilometer hike that follows the path of an ancient aqueduct built by Ali Pashë Tepelena. Along the way, visitors can admire the stunning views of the Vjosa River and the surrounding mountains, and explore the remains of ancient fortifications and settlements. The trail's architectural highlight is the Aqueduct Bridge, an impressive feat of engineering that is still in use today.
The Saint Michael Church – Lekli Castle trail is a 1-kilometer hike that takes visitors through the stunning Albanian countryside, passing by traditional stone houses, olive groves, and vineyards. The trail leads to the impressive ruins of Lekli Castle, an ancient fortress that played a significant role in the region's history. Visitors can also explore the nearby Saint Michael Church, which dates back to the 14th century and features stunning frescoes and intricate carvings, and the ruins of Saint Athanas Church.
Finally, the Nivica Waterfall trail is a 1,5-kilometer trail that takes visitors through a beautiful forest, passing by streams and traditional stone houses. The trail leads to the stunning Guva Waterfall, which cascades down a series of rock formations into a crystal-clear pool below. Visitors can swim in the cool waters and explore the surrounding area. This route offers visitors a chance to experience the region's natural beauty up close, as well as learn about its traditional way of life.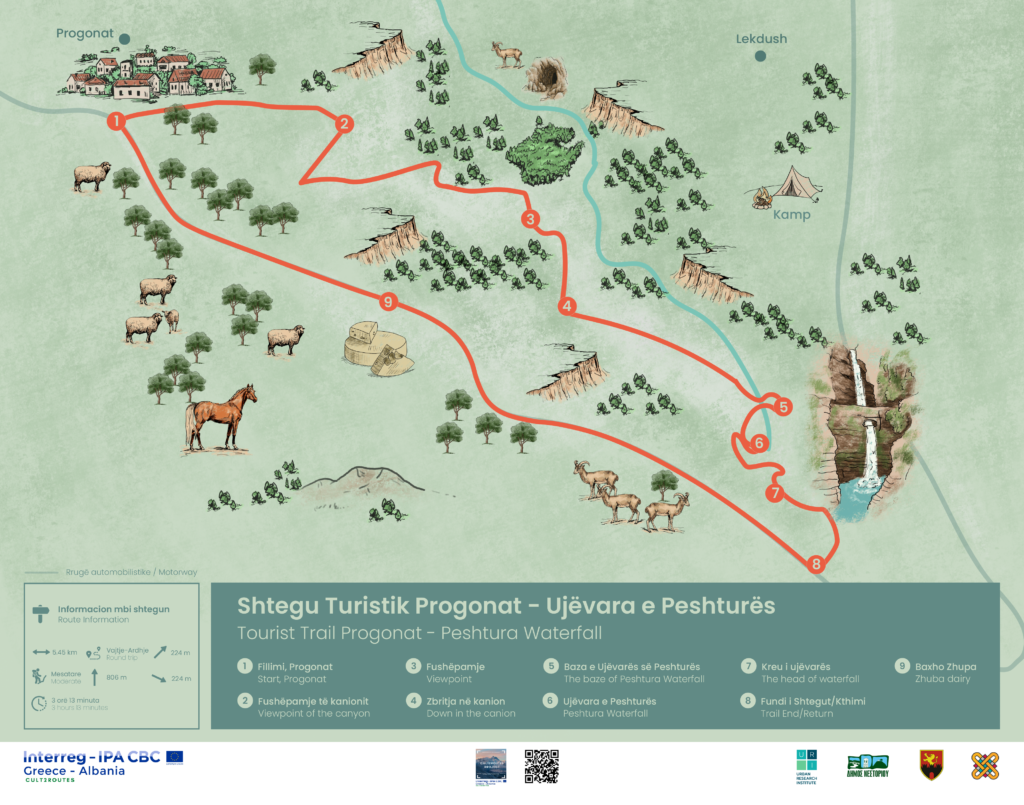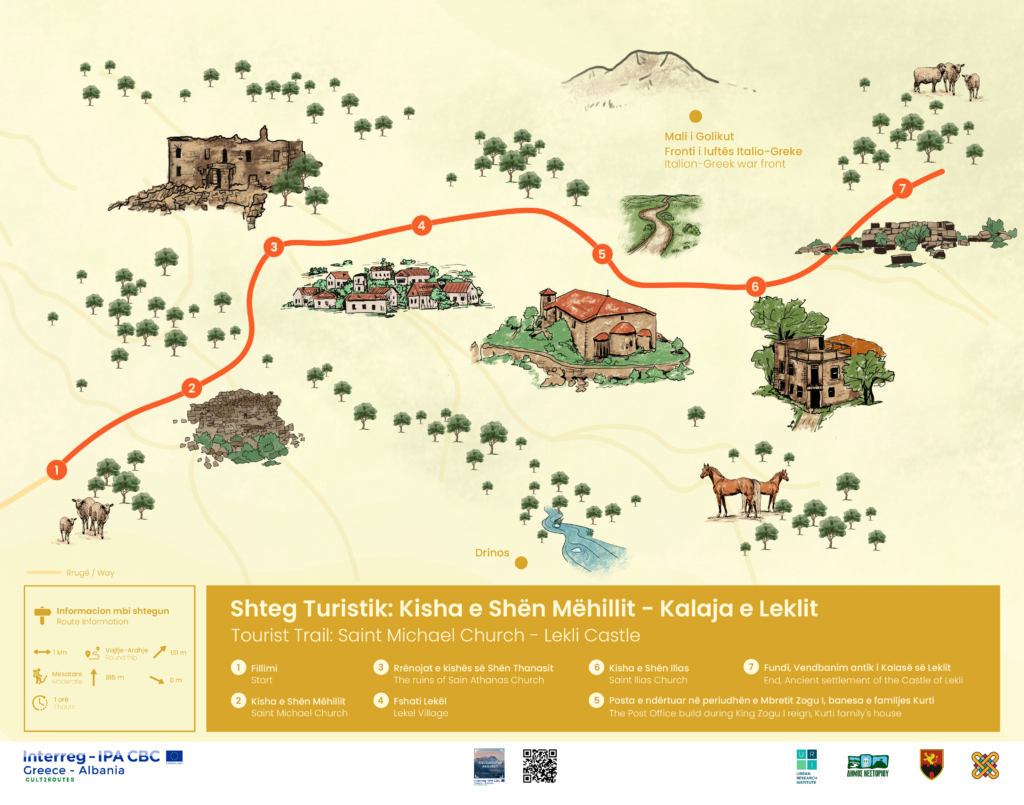 December 16, 2022