Rrjetet e Shoqërisë Civile në Promovimin e Parimeve të Qeverisjes së Mirë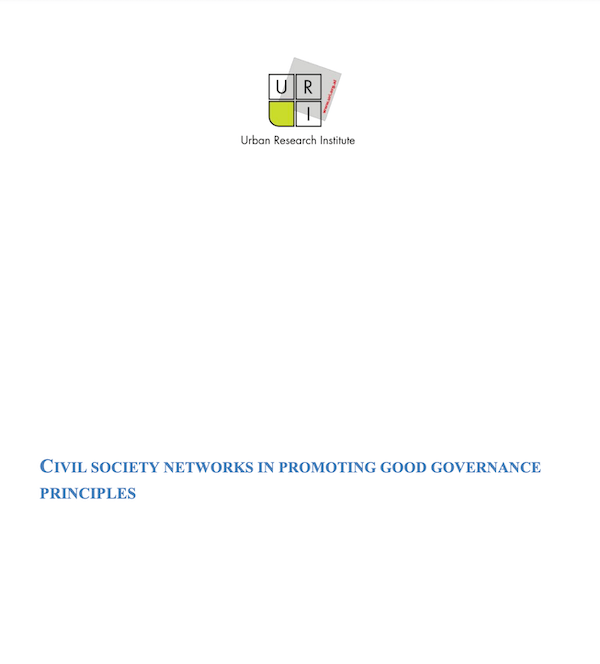 This publication is prepared by the Urban Research Institute in the framework of the OSCE Presence in Albania project "Strengthening the role of civil society in promoting good governance principles in the fight against corruption at the local government system and structures", implemented at the Local Government Units of Kamëz, Laç, Përmet, Shijak and Çorovodë. The project is funded by the European Union and the Embassy of the Kingdom of the Netherlands.
This brochure describes in a simple format all activities and recommendations of the civil society in the five cities to encourage LGUs to establish the required infrastructure. It also provides citizens, in view of transparency, with the possibility to verify whether the decisions made and their implementation are in compliance with the legislation as well as to trust in their government and cooperate in its activities to improve governing performance. This brochure may serve LGUs to improve their communication with the civil society, be more transparent and simple in procedures for using public funds, and make citizens part pf decision-making.
May 20, 2011